Insulation Blanket – Distributor Wanted
With the increasing demand for mobile noise insulation solutions, our insulation blanket provides a generous source of revenue. It's not only one of the most efficient and durable insulation blankets on the market, but also adapt to any settings, easy to install and easy to compact for storage. They give you payback within a few months.
Fast Pay-back
With relatively low spending, you can get a quick return on investment when you rent out our sound insulation blanket products.
Our sound blanket insulation roll often reduces noise pollution by as much as 90%. This is why construction, road and rail contractors, utility companies and event organizers around the world rely on insulation blankets for effective noise control.
Meet the needs, enjoy the reward
Legislation committees around the world are adopting more stringent legislation to protect workers and local communities from noise. Construction, road and rail contractors, utility companies and event organizers are all need to comply.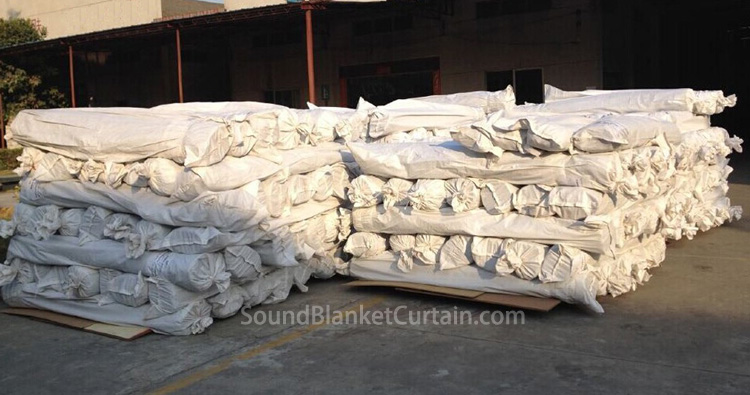 Our temporary sound attenuation blanket insulation products offer a cost-effective solution. As a distributor or dealer of our insulation blankets, we will provide you with training to enable you to sell our market leading products with confidence.
Excellent Durability
Our insulation blanket is built with durable materials. You can rent them again and again without worsening or losing acoustic performance. Handmade of high-tech materials, the sound insulation blanket is waterproof and will not deteriorate under humid conditions. Besides, the high quality PVC shield will not fade in the sun.
Easy to Install
Our temporary noise cancelling curtains are lightweight and rolled up for easy handling. Smart design features make them quick and easy to hang. Contractors need to complete the project on time and on budget. They can deploy our noise insulation blankets much faster than competitors' products.
If you are interested in selling or offering rental service of noise insulation blanket, please contact us.