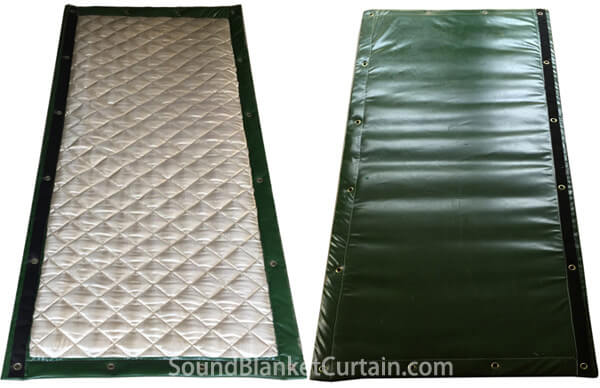 Noise Cancelling Curtains – Why Us?
Since the inception, noise cancelling curtains have become synonymous with their superior attenuation and absorption performance. The innovative design includes a velcro connection to ensure a reliable noise seal for optimum performance while also making it the easiest and fastest installation system. Since then, by continuing to provide the highest quality of noise cancelling curtain products that meet the extensive testing of CN EU AU standards, we have maintained a leadership market position.
We are committed to create the highest quality noise cancelling blanket products with the highest integrity of the flame retardant and weather ability technology. Noise cancelling curtains are unparalleled temporary noise control products. Its greatest integrity continues to exceed customer expectations.
Easy to Install
The eyelets design makes our noise cancelling curtains easy and fast to assemble and the velcro makes each two piece virtually seamlessly collected.
Velcro Connection
The noise cancelling curtain design combines a clever velcro connection for faster installation and the construction of virtually seamless blanket.
No Irritation
The noise cancelling curtains are made of non-irritating materials which make them safe to handle and no need for additional protective material.
Fire Resistant
Noise cancelling blankets products are available in standard version and fire resistant version. Even the one side of standard version is fire resistant.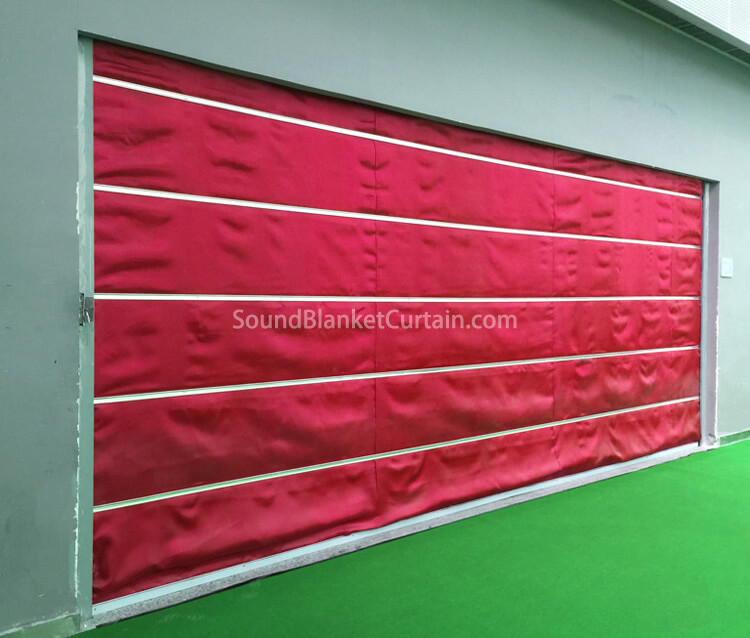 Scaffolding Partner
Noise absorbing curtains work the best hanging on scaffolding and may use other structures, fences or hoardings.
High Attenuation
Independent testing and certification shows our standard version sound curtains have high attenuation in the industry with noise reduction up to 26 dB. Higher versions can be customized.
Weather Ability
The noise blocking curtain incorporates waterproofing raw materials on both sides making them perfect for outdoor use.
Made in China
All sound cancelling curtains are manufactured according to ISO 9001 standards to ensure the highest quality standards of products.
Corporate Responsibility
We treat corporate responsibility in strict accordance with ISO 9001, but we are concerned about the environment, health and safety, and our surrounding society. We are also committed to the continuous development of temporary noise cancelling curtains for a wide range of industries, reducing the risk of exposure to harmful noise levels.