Noise Blanket for Gasoline Cutting Saws
General Details
Noise Blanket for Gasoline Cutting Saws
Noise blanket is a flexible sound absorption and noise reduction 18mm thick waterproof blanket made of various materials. They are widely used in construction site for noisy machines such as gasoline cutters.
Gasoline cutters are widely used machinery in a variety of industries, including railways, construction, civil engineering, utility maintenance and demolition. Due to the nature of this machine, usually produce 98 to 110 dB noise. At these high noise levels, it is critical to achieve temporary noise control such as noise blanket as much as possible. Long time exposure to such noise does harm to worker's health and the construction team is likely to receive complaints from nearby residents.
Since the gasoline cut-off saw is often used in different locations, the realization of the noise reduction is not always easy. However, by using the acoustic blanket as temporary wall, the saw and noise blocking curtains can be easily moved to every new location around the field. You can even use noise blankets as the roof and make it an acoustic enclosure by putting the saw inside and do the cutting work.
Advantage of Noise Proof Curtains
Excellent acoustic performance
Has a series of sizes and tones
They are very durable acoustic blanket.
Can be linked into strips, sheets
UV stability for indoor and outdoor applications
Meet your specific requirements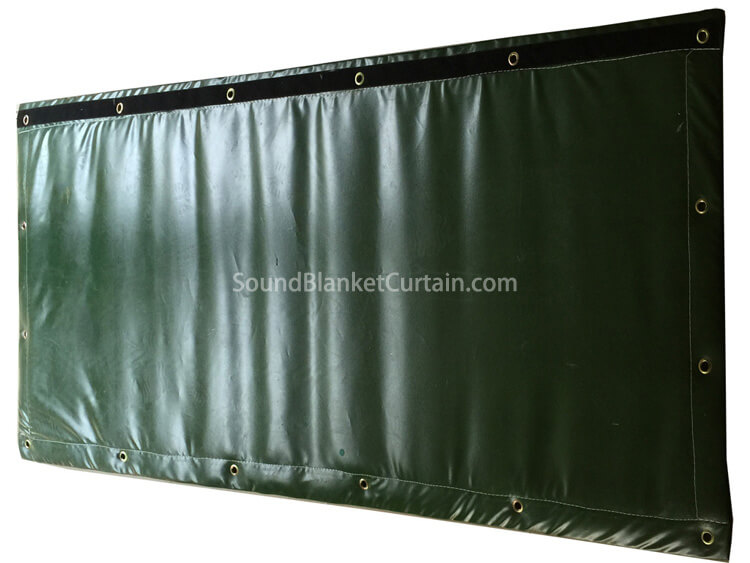 Related Noisy Products that need noise proof curtains
Chop Saw
Compacting Machines
Noise blanket for Pumps
Road Saws
Compressor blanket
Drilling Rigs
Hand Held Breaker
Metal Chop-Off Saw
Excavator & Peckers
General Plant
Generators
Impact Pile Driver
Pressure Washers