General Details
Compressor Blanket
Compressor blanket, also known as industrial noise curtain, is a flexible waterproof, noise reducing, and sound insulation blanket. Our compressor insulation blanket is made of waterproof PVC, mass loaded vinyl, sound absorption wool and acoustical transparent fiberglass cloth.
Compressor noise blanket, or sound blanket for compressor is widely used in different factories and is also used for commercial engineering and utilities. There are many refrigeration systems in industry factories and central air-conditioning in almost every building. Compressor noise can affect employee's health in factories and disturb nearby residents in buildings.
When large central air-conditioning is working, the noise generated comes from compressor, which may result in a noise level of more than 90 dB (A). Due to the size of the compressor and the type of noise to be attenuated may be different; carefully consideration of the temporary noise control with compressor sound blanket is necessary.
Ideally, you need to put the air compressor sound blanket as close as possible to the source, taking into account the location of the machine and the possible noise receiver. Once established, we will recommend two different methods: first install compressor blanket around the compressor as close as possible, or form a high temporary acoustic enclosure to isolate compressor. However, it should not be full enclosure as compressor work involves air and heat access and out.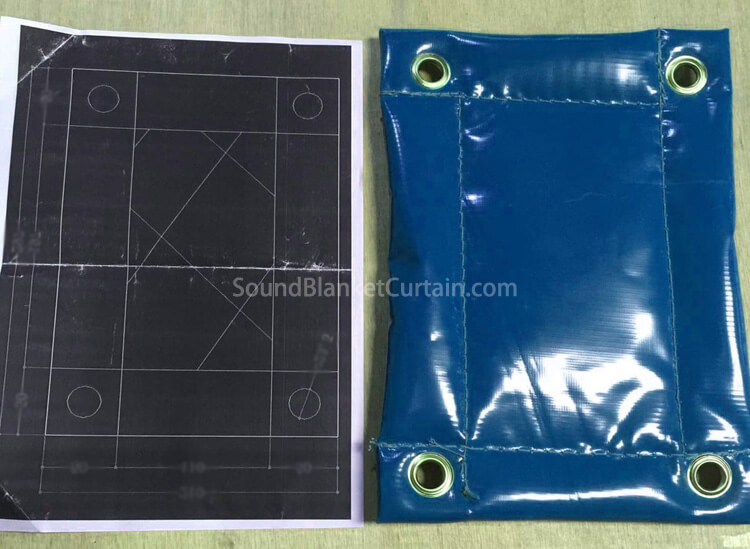 Related Noisy Products That Need Solution Similar to Compressor Blanket
Chop Saw
Pressure Washers
Compressor Blankets HVAC
Pumps Blanket
Road Saws Sound Blankets
Compacting Machines
Compressors
Drilling Rigs
Hand Held Breaker
Metal Chop-Off Saw
Petrol Cut Off Saw
Excavator & Peckers
General Plant
Generators
Impact Pile Driver