Sound Blocking Curtains for Rail Works
General Details
Sound Blocking Curtains for Rail Works
Railway projects are known for their time-sensitive. Noise control with sound blocking curtains is very important since repairs often happen at night and new construction projects are often in busy neighborhoods. We have been helping railroad contractors overcome noise control challenges for years. Our lightweight sound blocking blanket is easy to assemble and fast to transport and works well in any weather.
Sound Blocking Blanket Consultation
Almost all railway projects have harsh time frames. In such cases, you need a noise control partner that can quickly provide a solution. We work with you from start to finish, ensuring your maximum productivity and minimizing interference for others.
In a typical railway project, our sound blocking curtains that block out noise will reduce noise by 20dB or 90%. Because of the extension of working hours, the community, workers and contractors can enjoy the benefits.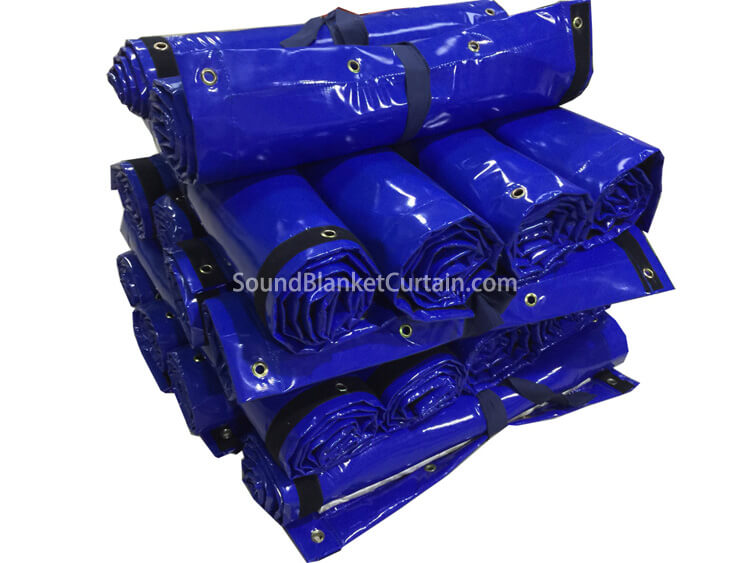 Project Manager
We work with project managers at every stage of the rail project. In the early response, we worked with you to develop a noise reduction strategy that could be deployed quickly. We can reduce complaints and extend working hours through market-leading sound blocking curtains when carrying out existing new or maintenance work. Our heavy curtains to block noise are designed for all weather and can be assembled and moved by just one person.
Railway Planner
We will start with the railway planner to ensure that your contractor deliver on time and on budget with our noise reducing curtains. We understand the different regulatory frameworks and ensure that you meet the requirements and keep the complaints to a minimum. Our sound blocking curtain products are very lightweight, making it an ideal choice for reducing logistics and transportation costs, combined with lean methods.
Health and Safety
Our thick curtains to block sound products reduced the noise of rail projects by 90% and improved community relations and employee benefits by reducing the noise from rail work to acceptable levels.